Reviews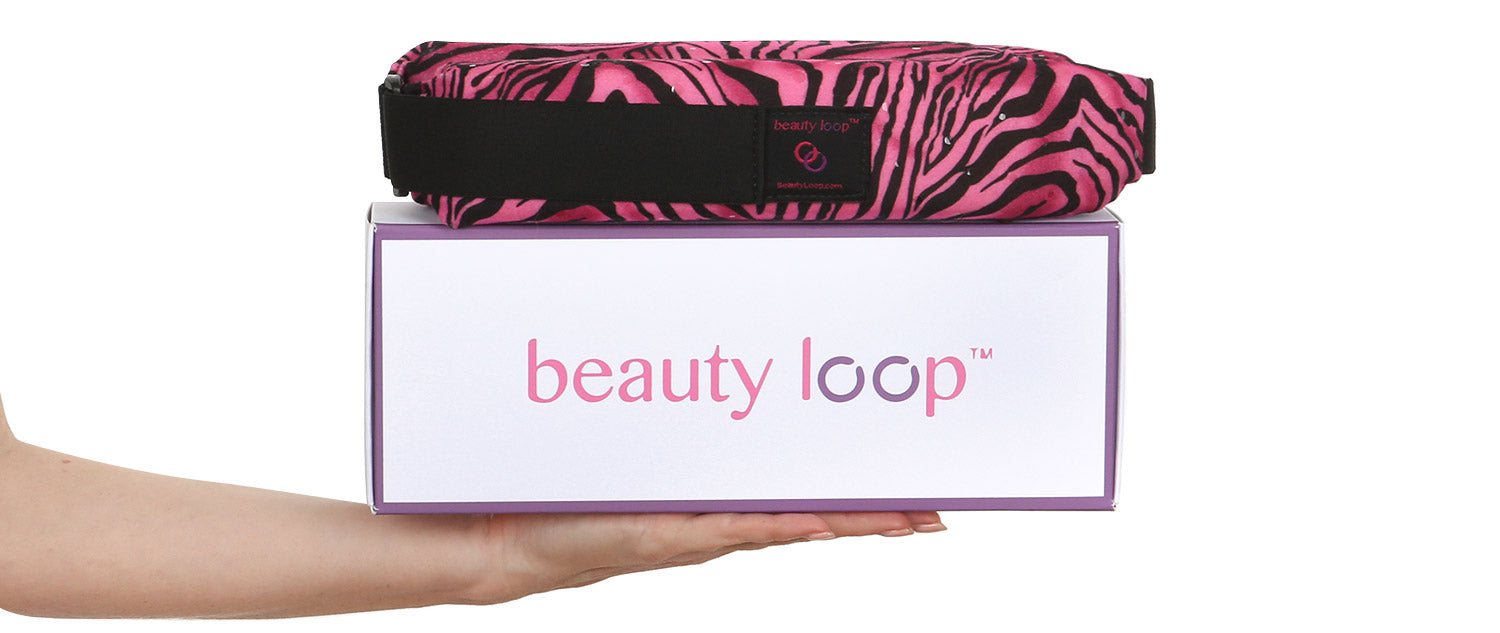 Here are a few reviews and photos from people who have used Beauty Loop
The Beauty Loop is awesome! I can sleep on my side and wake line free. I am so glad I found this product. I would highly recommend the Beauty Loop. - Janet Powell
---
I love the Beauty Loop and can't sleep without it. It did take a couple of nights of wearing it to get used to it, but now I will not sleep another night without it.  I have the Leopard print which is so cute. I am going to get the pink one next. The Beauty Loop is a must have! - Laura H.
---
I got this for my wife and she loves it. She even uses it on the plane. - Mike Murray
---
I'm 36 and just recently started noticing that my smile lines are starting to be a little more permanent than before. I tried a few face creams but to my surprise, was allergic to all of them.  I gave up and went back to my normal face lotion. And then I found the Beauty Loop.  Since face creams aren't an option for me and I'm not interested in other remedies like Botox, I'm so happy to have found a natural way to help keep my skin looking its best! It did take a couple of nights to get used to but it was worth sticking with it, now I don't even notice that I'm wearing it. Also, an unexpected benefit of the Beauty Loop: it makes a great pillow for reading!  I really like how it props up my head to a better angle for reading.  It's very comfortable to wear, awake or asleep! - Crystal Bergstrom
---
I am a patient of  Dr. Glasgow's and after my filler injections it was so nice to have the Beauty Loop so I didn't have to worry about staying on my back all night so my fillers didn't move. Also the biggest  payoff is that my fillers really do last longer! - Valerie G.
---
Where has this been all my life? I love it!!! The sparkle in the front is a nice extra touch of pizazz. I actually feel glamorous when I get into bed. My husband thinks I look great in it too. - Carrie Marie
---
In the past I  used to use a silk pillowcases to try to prevent wrinkles but the combo of both work even better! - Brianna Andrews
---
At first I thought the price was a bit high but after receiving my Beauty Loop I can see how well this was made. The packaging is beautiful and the product is really high-end and worth every penny. I thought I'd look silly in it but it is so pretty on. - Lynn M.
---
---
---
---
---
---
---
---
---
---
---
---